Welcome to BIEN, the Botanical Information and Ecology Network
BIEN is a network of ecologists, botanists, and computer scientists working together to document global patterns of plant diversity, function and distribution.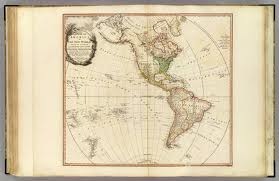 Our central goal –  To deliver (i) standardized botanical observation records, (ii) geographic range maps, diversity maps, (iii)  species lists; (iv) trait and functional information, and (iv) a species-level phylogenies. Together, this knowledge is essential for predicting how species, vegetation and agricultural crops will respond to future climate changes as well as providing a more accurate baseline to describe many dimensions of global plant diversity (taxonomic, functional, and phylogenetic).
The BIEN working group is developing a standardized workflow and informatics engine for the integration, access, and discovery of disparate sources of botanical information. The BIEN working group is a conduit for standardizing, integrating others people's data so as to do repeatable Science.
The BIEN website- Here you will find access to, for all plant species in the New World (i) georeferenced plant observations from herbarium, plot, and trait records; (ii) vegetation and plot inventories; (iii) species geographic distribution maps; (iv) plant traits; (v) a species-level phylogeny for all plants in the New World; and (vi) cross-continent, continent, and country-level species lists.
Access Data – See the data policy page (click here) where you can access public data, request access to private data, and data products